Manager that loads assets from the Asset Bundles.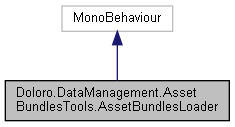 [legend]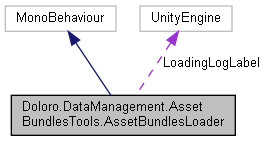 [legend]
bool 
isAsync = true
 
If true then bundles will loaded async.

 
string 
bundlesPath = "/Data/"
 
Relative path to bundles.

 
UnityEngine.UI.Text 
LoadingLogLabel
 
Reference to the UI label that will contains loading progress data.

 
static AssetBundlesLoader 
Active [get, set]
 
Single tone reference to the current active loader. Null if not registered.

 
static System.Action 
Completed
 
Occurs when loading is complete.

 
---
The documentation for this class was generated from the following file:
D:/Work/GitHub/DGDK22/Assets/Tauri Interactive/Doloro-GDK/Doloro-Data-Management/Runtime/Asset Bundles Tools/Components/AssetBundlesLoader.cs